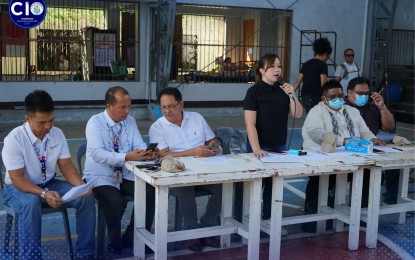 TACLOBAN CITY – The city council has approved a measure that will regulate the use of plastic bags and the utilization of polystyrene as packaging materials.
Ordinance author Councilor Aimee Grafil, chair of the city council's committee on environment and natural resources, said the move will be the city's contribution to the government's campaign to reduce the volume of solid waste.
The ordinance will be fully enforced once signed by Mayor Alfred Romualdez, according to Grafil in an interview Monday.
"The ordinance aims to eventually reduce the volume of solid wastes generated in the city, promote the use of indigenous or reusable bags, and provide opportunities for livelihood and productivity to communities, thereby upholding health, safety, and welfare not only of the people but including the environment," Grafil said.
Once enacted, business establishments in the city will be mandated to encourage customers to bring their own reusable bags to carry their goods. Eco bags or reusable bags must be available for sale.
A special lane or "green lane" must be put up in every establishment to cater customers who bring their own reusable bags.
Also, the ordinance will ban party flags used during fiestas and parties.
Establishments who violate the ordinance will be fined PHP2,000 for first offense; PHP5,000 for second offense with suspension to operate for six months; and PHP5,000 for third offense and cancellation of license to operate for the period of one year.
For individual violators, penalties are PHP1,000 for first offense, PHP3,000 for second offense, and PHP5,000 for third offense and imprisonment of not more than six months subject to the discretion of the court. (PNA)