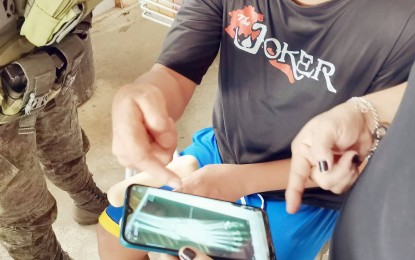 DUMAGUETE CITY – The Provincial Health Office (PHO) in Negros Oriental is putting together a program that will provide psychological and trauma interventions for survivors and families of deceased victims of the March 4 mass shooting in Pamplona town.

PHO chief Dr. Liland Estacion said Monday that they are about to map out strategies to help massacre survivors and the families of those who died in the killing address the psychological trauma that the incident had inflicted on them.
"I am now contacting friends from the private sector, especially the psychologists, to meet within the week so we can come up with a debriefing program. If possible, we can visit the survivors at their homes," Estacion, who was also one of the injuries in the gun attack, said.
She is also coordinating with the Philippine Mental Health Association here for possible collaboration.
In what is now known as the Pamplona massacre, nine people, including Gov. Roel Degamo, were shot dead while 17 others were wounded when several men carrying high-powered firearms barged into the governor's residential compound and sprayed automatic gunfire at the crowd.
The PHO chief returned to work in person on Monday after recuperating from her injury.
Estacion admitted that she is still coping with the trauma as she was seated close to the governor when the gun attack happened.
The PHO chief said she also wants to submit herself for a debriefing and apologized to other victims for the delay in coming up with the stress debriefing program.
Psychologists from the private sector have already expressed their willingness to volunteer to do an intervention for the survivors and others who need help. (PNA)