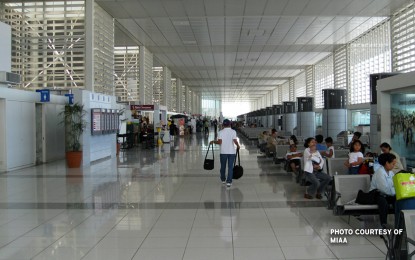 MANILA – A lawmaker expects better travel experience now that the Manila International Airport Authority (MIAA) decided to transfer domestic flights to the Ninoy Aquino International Airport Terminal 2 (NAIA 2) effective July 1.
Senator Grace Poe said she supports the move and expects it to maximize the capacity of airports and bring better comfort to travelers.
"We expect the new terminal assignments can be a genuine showcase of an improved, more efficient airport experience for travelers," Poe said in a statement on Tuesday.
She, however, noted the importance of informing the public and the intensified coordination between the MIAA and the airline companies.
"Airport officials and airlines should closely coordinate to ensure a seamless transition that will not disrupt flights, cause delays, and inconvenience passengers," Poe said. "Intensified information dissemination and timely assistance should be available to the public."
The unfortunate incidents and mishaps, especially at NAIA, in the recent past, have dealt the airport a black eye.
In a recent Laging Handa briefing, MIAA Assistant General Manager Bryan Co announced that by June 16, the remaining flights of the Philippine Airlines (PAL) would be moved to NAIA 1, and by July 1, NAIA 2 will be purely domestic.
Both PAL and AirAsia confirmed that they have already received a notice from the MIAA.
Seen to improve NAIA's immigration system, this will likewise fill the gaps in the airport's manpower requirements, Co said.
"By doing this, we're making the terminal design in accordance to what it is intended for, at mag-i-increase din ang ating (and increase our) terminal capacity in Terminal 2 by 20 percent to 25 percent because it will be dedicated for only domestic flights," he said.
NAIA 2, also known as the "Centennial Terminal," began operating in 1999 and was originally envisioned to be a domestic hub that could handle 9 million passengers per year. (PNA)