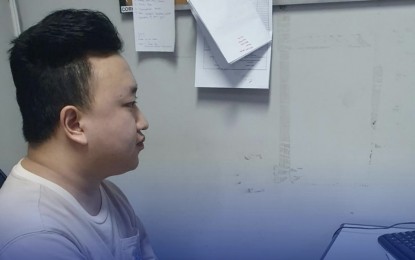 MANILA – The Bureau of Immigration (BI) on Tuesday reported the arrest of an overstaying Chinese national who attempted to leave the country using a spurious immigration document at the Ninoy Aquino International Airport (NAIA).
In a statement, Commissioner Norman Tansingco said 24-year-old Ning Haochao was intercepted at the NAIA Terminal 3 last March 24 before he could board a Cebu Pacific flight to Xiamen, China, as reported by the BI's border control and intelligence unit (BCIU).
The foreigner was offloaded from his flight after BI officers confirmed that the emigration clearance certificate (ECC) purportedly issued by the bureau which he presented is counterfeit.
It was also found that Ning is in the bureau's blacklist of aliens who overstayed their tourist visa.
"Let this serve as a warning to overstaying aliens. Do not use spurious immigration documents because such trick will not go undetected by our officers at the airport," the BI chief said.
Tansingco noted that it is evident that the passenger used the fake ECC to evade immigration fines and penalties.
The foreign national will remain in the BI blacklist, perpetually banning him from re-entering the country.
He is now detained at the bureau's detention facility in Camp Bagong Diwa, Taguig City pending deportation proceedings. (PNA)