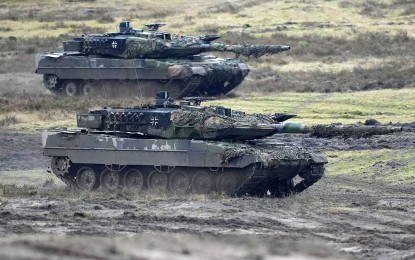 OTTAWA – The government of Canada is set to allocate a loan worth 2.4 billion Canadian dollars ($1.76 billion at the current exchange rate) to the Kiev government, according to the country's draft federal budget.
The document, published on Wednesday, promises the Kiev government an additional loan of 2.4 billion Canadian dollars for 2023, which will be provided through the International Monetary Fund (IMF).
Besides, 200 million Canadian dollars ($146.7 million) will be allocated for providing military equipment to Ukraine, including eight Leopard 2 tanks.
Another 84.8 million Canadian dollars ($62.2 million US dollars) will be allocated for humanitarian aid to the country in 2023-2024. (TASS)