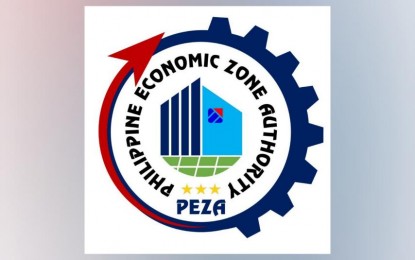 MANILA – The Philippine Economic Zone Authority (PEZA) has reported that its investment approvals in the first quarter of 2023 amounted to PHP12.54 billion, 54 percent higher compared to the same period a year ago.
In a statement Wednesday, PEZA said these pledges came from 42 new and expansion projects.
Two of the newly approved projects are from ecozone developers, while the other 40 projects will be operating inside PEZA zones across the country.
"This surge in investments, almost tripling its performance growth as compared to January to March 2022, is an indication that we are on the right track in achieving our 10 percent target this year," PEZA director general Tereso Panga said.
The PEZA said the newly approved projects would generate export revenues of USD616.59 million and direct employment of 5,236.
"We have achieved positive investments for this year's first quarter and we can sustain this momentum in the coming months as we expect more inbound delegations of foreign investors. The best is yet to come as we further open up the economy and manage the external headwinds," Panga said.
He said PEZA has investment leads in vaccines and life science, the new wave of electric vehicle battery technology, motorcycle manufacturing, integrated circuit packaging and testing services, regenerative agriculture, organic fertilizers and pesticides, health care, deep learning, financial technology and other frontier technologies, anaerobic wastewater treatment and liquefied natural gas facilities.
These investment prospects came from PEZA zone developers and several business delegations that the investment promotion agency received in the past months.
"As always, our strategy is to follow thru investment leads from PBBM's (President Ferdinand "Bongbong" Marcos Jr.) state and working visits to other countries to promote the Philippines as a smart destination in the region. Guided by DTI's Science, Technology, and Innovation-driven industrialization strategy, we also aim to create more ecozones and smart townships in rural and new growth areas to accelerate countryside development," the PEZA chief added. (PNA)