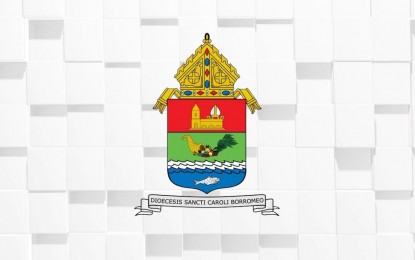 BACOLOD CITY – The Diocese of San Carlos in northern Negros has vowed to cooperate in the investigation against Fr. Conrado Mantac, a priest in Sagay City, who has been charged and arrested for allegedly raping a minor.
As of Wednesday, Mantac, 62, is detained at Sagay City Police Station.
"I sincerely convey my utmost assurance to fully cooperate with the civil authorities and to properly observe the legal process of our judicial system for the truth to come out and for justice to be served accordingly," Bishop Gerardo Alminaza said in a statement.
He added that "together with the whole Diocese, we commit to provide the needed information openly and honestly to the public without reservations."
Mantac, who hails from Looc, Romblon, was arrested at his residence in Meadows of Camelot Subdivision, Barangay Estefania in this city on the evening of March 27.
The warrant of arrest, without recommended bail, was served by the Intelligence and Warrant Section personnel of Sagay City Police Station.
Alminaza said the news "pains me and the whole Diocese of San Carlos" as they have been consistent in their teachings and advocacy against any form of sexual abuse of children, women, and vulnerable persons.
"Such crimes committed by any person, and especially priests or religious, cannot be tolerated. This is a grave crime, which contradicts the office of the priesthood," he added.
Alminaza said he "takes confidence with the words of Fr. Mantac that he will face the allegations filed against him."
Still, the Diocese also "recognizes his right to be presumed innocent until proven guilty and thus support him in his efforts to establish his innocence in court."
Alminaza said they assume responsibility for Mantac while he is facing the case and pending the preliminary investigation, and "suspend all ministries with regard to his pastoral duties in the Diocese."
"The church will also proceed with its own canonical process accordingly. As the case proceeds, I humbly ask everyone to keep their judgments as we await the proper disposition by the court," he said. (PNA)