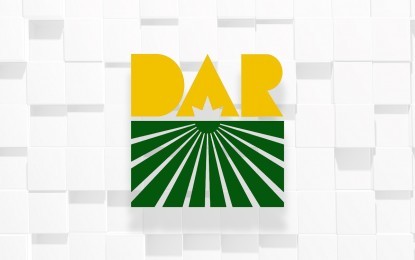 LEGAZPI CITY – At least 171 agrarian reform beneficiaries in four towns of Camarines Sur expect a boost in their farming operations as the Department of Agrarian Reform in Bicol (DAR-5) provided them with PHP769,000 worth of farm machinery and equipment.
The assistance was given through the Sustainable Livelihood Support for Disaster-Affected Areas (SLSDAA) project.
In a statement on Thursday, Camarines Sur II agrarian reform chief Engr. Renato Bequillo said the DAR has provided much-needed support to those who have experienced the devastating effects of natural disasters in the past and have taken a crucial step towards promoting sustainable livelihoods in these areas.
"With the farm equipment distributed last week, these organizations can now start their agribusiness enterprises and provide services to their agrarian reform beneficiaries (ARBs) members, adjoining ARB organizations, and other small farmers in the community," he said.
Bequillo said they ensure that agrarian reform beneficiaries have access to the resources so that they can help contribute to the growth of the local economy.
"This initiative is a testament to the DAR's commitment to making a positive impact in the lives of farmers, and it is undoubtedly a step in the right direction towards building resilient communities," he added.
The SLSDAA is a program that aims to create alternative livelihoods or restore and rehabilitate those that have been impacted by the effects of climate change.
The Agrarian Reform Beneficiaries Organization of Mandiclom (ARBOM) in Mandiclom, Caramoan received one unit mobile rice milling and polishing machine; the Sagrada Farmers and Farmworkers Association (SAFFA) in Sagrada, Tinambac was granted with one unit Roto tilling machine with implements; and the Camuning Farmers Association (CFA) in Camuning, Calabanga and Palestina People's Multi-purpose Association (PPMA) Inc.in Palestina, Pili each received one unit hand tractor with implements and one unit corn sheller. (PNA)