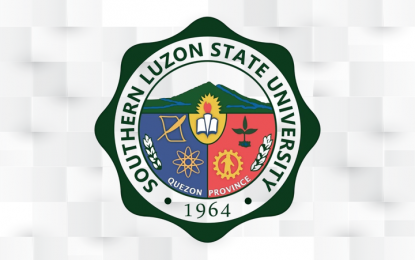 LUCENA CITY – The Southern Luzon State University (SLSU) Main Campus in Lucban, Quezon said Thursday it will accommodate 36 students to comprise the first batch at its College of Medicine.
In a text message to the Philippine News Agency (PNA), the SLSU said the school year will begin in August and the university will soon accept applications for the course.
In a social media post on Wednesday, the state university announced its readiness to accept potential candidates for the Doctor of Medicine (M.D.) degree even as it awaited approval for the program by the Commission on Higher Education (CHED).
Some of the requirements potential enrollees should comply with include being a natural-born Filipino citizen; having at least an average grade of 2.5, with no failing grade in any subject in an appropriate undergraduate program identified as a prerequisite for a Doctor of Medicine degree from any higher education institution duly recognized by the CHED; no record of dropping from any medical school; no record of conviction of a crime involving moral turpitude; and physically and mentally fit.
The university also said in its post that all successful applicants are expected to perform excellently and endure tough academic challenges.
It added that all of the medical students will be scholars under Republic Act 11509, the "Doktor Para sa Bayan Act". (PNA)