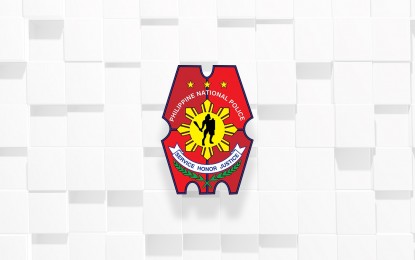 MANILA – The Philippine National Police (PNP) on Friday officially implemented its "Oplan Ligtas Sumvac (summer vacation) 2023" campaign nationwide to ensure the safe travel of motorists and commuters this coming Lenten season and summer months.
In a press statement, PNP chief Gen. Rodolfo Azurin Jr. said he has already instructed all regional and provincial police offices to activate their contingency plans and maximize the deployment of personnel through tourist police units in their respective areas of responsibility in coordination with local government units (LGUs), local tourism councils and Department of Tourism (DOT).
"We are expecting a large number of people to travel especially during the Holy Week, and we want to make sure that they will have a safe and enjoyable experience," he said.
To jumpstart the campaign, the PNP has released a set of operational guidelines for police units and stations that aims to provide a safe and peaceful environment for people who will travel to their respective provinces or tourist destinations to observe Holy Week and celebrate local fiestas and other significant events.
It will also intensify checkpoint operations to ensure the safety and security of all commuters.
All police regional offices were also directed to conduct regular inspections and mobile patrols to ensure maximum police presence in crowded places such as bus terminals, seaports, airports and other transport hubs.
To assist the public and promptly address specific complaints, Assistance Hubs (AHs) and Police Assistance Desks (PADs) with a total of 38,387 officers will be deployed for enhanced police presence through mobile and foot/beat patrol.
An additional 39,504 officers will be deployed for specific areas of convergence such as major thoroughfares, transportation hubs, terminals, commercial areas and places of worship.
Azurin also urged all local police to enhance collaboration with their respective LGUs, other law enforcement agencies, and private security providers and other force multipliers to prevent or minimize the occurrence of untoward incidents.
Moreover, the operational guidelines also encouraged coordination with the managers/owners of resorts, beaches and other establishments for the continued implementation of minimum public health standards relative to the coronavirus disease 2019 (Covid-19) pandemic.
During the entire period, the PNP will further intensify its campaign against illegal drugs, gambling and other criminal activities.
It will also continue to implement its Oplan Sita, which aims to reduce the incidents of crimes in the streets.
Meanwhile, Azurin reminded the public to be vigilant and report any suspicious activities to the authorities.
"We call on the public to cooperate with us and follow the rules and regulations set by the government to deter the occurrence of crimes," he said. "We want to remind everyone that safety should be our top priority. Let us all work together to make this entire summer vacation a safe and meaningful one." (PNA)