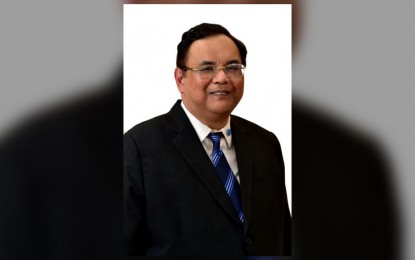 MANILA – The rate of the Bangko Sentral ng Pilipinas' (BSP) 28-day bill rose on Friday and the high investors demand resulted in oversubscription.
Data released by the BSP showed that the average rate of the debt paper inched up to 6.8199 percent from 6.7650 percent during the auction last March 24.
The BSP lowered the offer volume to PHP130 billion from last week's PHP150 billion. The auction committee made a full award after bids reached PHP154.207 billion.
In a statement, BSP Deputy Governor Francisco Dakila Jr. said yields accepted in this week's 28-day securities auction "narrowed to a range of 6.6750-6.9500 percent" from last week's 6.6620-7.0000 percent.
"The results of the BSP bill auction reflected eligible participants' demand for BSP securities and liquidity preferences in anticipation of the Holy Week holidays," he said.
April 6 and 7 are regular holidays in observance of Holy Week and April 10 for celebration of Araw ng Kagitingan (Day of Valor).
The latter is celebrated annually on April 9th but since it falls on a Sunday this year, the following day has been declared as a non-working holiday to enable Filipinos to avail of the benefits of a longer weekend.
"Looking ahead, the BSP's monetary operations will continue to be guided by its assessment of the prevailing liquidity conditions and market developments," Dakila added. (PNA)