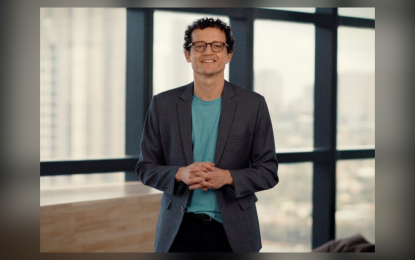 MANILA – Digital financial institution GoTyme Bank now offers a five percent annual savings interest rate through its Go Save product.
Nate Clarke, GoTyme Bank President and Chief Executive Officer (CEO), in a virtual briefing, said that aside from the high interest rate on their savings product, clients will greatly benefit from the offering because each client can open up to five separate savings accounts.
"GoTyme Bank understands that people expect more from what is on offer from the existing banks. Our 5 percent simple savings is another big step by GoTyme to deliver on its promise to offer next-level banking that unlocks the financial potential of all Filipinos," he said.
The bank is one of the six licensed banks in the country and is a joint venture among multi-country digital bank Tyme and the entities under the Gokongwei Group namely Robinsons Bank, Robinsons Land Corporation (RLC), and Robinsons Retail Holdings Inc. (RRHI), started operations in October 2022.
It aims to have five million clients within five years and 10 million clients in 10 years.
Clarke is optimistic on hitting their targets since to date they already have around 340,000 customers.
"Demand has exceeded our expectations," he said, adding that "we do expect the 5 percent (savings interest rate) will accelerate customer onboarding."
The bank currently has 145 kiosks in various Robinsons Malls and Supermarkets around the country but eyes to increase this to 400 by end-2023.
Clarke said more offerings are on their line-up and some of these are scheduled to be launched with the year.
He said they aim to launch an investment product "by the end of the year." (PNA)