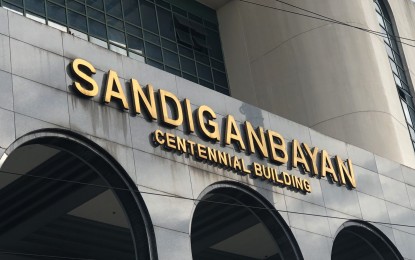 MANILA – The Sandiganbayan has reversed the conviction of officials of the Philippine State College of Aeronautics (PhilSCA) implicated in an alleged irregular bidding process.
In a 21-page decision on Friday, the anti-graft court's Second Division reversed and set aside the March 25 ruling of the Pasay City Regional Trial Court Branch 231 convicting Reynalo Roca, Louie Timajo and Erwin Abon of violating Republic Act 3019, otherwise known as the Anti-Graft and Corrupt Practices Act.
Roca was associate professor and vice president for academic affairs, Timajo was Bids and Award Committee (BAC) vice chair, and Abon was aircraft maintenance technologist of PhilSCA.
They were charged for their participation as BAC members who oversaw the purchase of five Cessna training aircraft models 172 in 2008 worth PHP25 million.
Private complainants examining the bidding documents claimed irregularities in the procedure and filed a complaint before the Ombudsman for allegedly giving unwarranted benefits to Aviatour.
In clearing the officials, the Sandigan said "the appellants did not award any contract for the purchase of the aircrafts from Aviatour and no such contract was ever executed."
The decision noted that the three appellants "merely recommended to consider Aviatour as the single calculated/responsive bid for the procurement of five Cessna 172 aircrafts."
The actual purchase of the aircrafts did not materialize because of questions regarding the nature of the documents, which Aviatour was required to submit, the Sandigan said.
In 2013, then-Ombudsman Conchita Carpio Morales ordered the dismissal from government service of Enerico Sampang, former PhilSCA president, for gross negligence connected with the 2008 bidding.
At the time, Sampang was a member of the board of trustees of the Pamantasan ng Lungsod ng Pasay. (PNA)