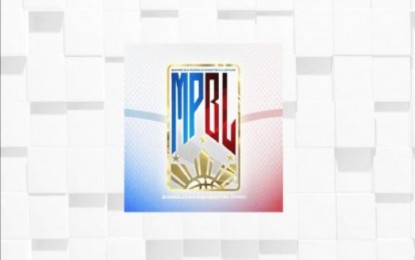 MANILA – The San Juan Knights made a successful return to the Maharlika Pilipinas Basketball League (MPBL) after escaping with a 75-73 home win against the Iloilo United Royals at the FilOil EcoOil Centre in San Juan City on Monday night.
Fresh from a semifinal stint in the PSL Dumper Cup as the Kings, the Knights showed their championship contender poise in the end, especially when the United Royals made things interesting in the fourth quarter.
Already on track to pulling away after holding a 64-52 lead after three quarters, San Juan found itself in trouble of dropping the intense battle after Iloilo drew to within one, 73-74, with 9.1 seconds left.
The Knights kept the door for the United Royals to not consider a three-pointer just yet as Orlan Wamar, a known steady free-throw shooter, could only go 1-for-2 from the foul line.
However, San Juan bounced back by putting a tight defense on Aldeo Lucero, who could not even pass the ball to an Iloilo teammate closer to the basket as the Visayan squad had to run the full length in the last 5.1 seconds because it had no more timeouts left.
Adrian Nocum fired 13 points on 5-for-8 shooting to lead the Knights, who gave Philip Cezar a win in his head coaching return with them.
Mike Calisaan and Joseph Marquez each added 10 points.
CJ Catapusan, who quickly signed with the United Royals after the Quezon Huskers waived him, fired 24 points on 8-for-13 field goals with 12 rebounds, two assists, and one block, but his explosion faltered as Iloilo dropped to 0-4 after yet another heartbreaker.
Meanwhile, Bacoor City Strikers and Batangas City scored blowout wins to join an early long logjam for the top spot in the Southern Division.
The Strikers continued their early dominance after downing the Sarangani Marlins, 85-70.
Jhan Nermal led Bacoor City with 22 points while Alwin Alday added 13 points.
Jeff Viernes put up 13 points for Sarangani, which fell to 2-2.
On the other hand, the Athletics zapped the Manila Stars, 94-79, in an inter-conference battle.
Levi Hernandez led Batangas City Athletics with 16 points, one rebound, and one steal, while Jan Ambulodto and Rhaffy Octobre each added 13 markers with the former going 6-for-6 from the field.
Marvin Lee had 17 markers, three boards, and three dimes for Manila, which fell to 0-4.
The Strikers and the Athletics tied the Huskers and the Muntinlupa on top of the MPBL South with identical 4-0 records. (PNA)