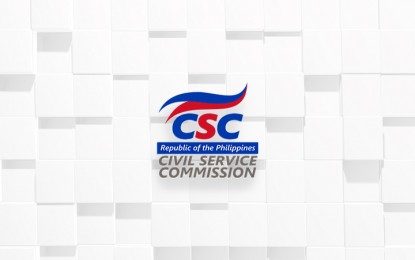 MANILA – This year's celebration of the National Women's Month in March saw the Civil Service Commission (CSC) achieve several milestones in promoting gender equality in government service, CSC chairperson Karlo Nograles reported Tuesday.
Nograles said the agency's month-long series of activities, which was highlighted by the "Piknik sa Kalikasan" on March 31, reinforced their collective commitment in strengthening the full participation of women in all levels, especially in decision-making and leadership posts.
"We should take pride in this unique culminating activity as this reflects decades of gender advocacy efforts of the CSC and the leading role that the Commission plays in promoting gender equality in the entire bureaucracy, be it in the aspect of policymaking, technical assistance, or the implementation of our various programs and projects," he said in a news release.
Nograles said CSC's gender and development (GAD) mainstreaming efforts have led to the establishment of programs and policies in support of landmark laws for the protection of women in the workplace.
This includes the promulgation of the Disciplinary Rules on Sexual Harassment Cases that is considered as a landmark issuance of the CSC.
The issuance provides consistent and uniform rules and procedures on investigation, prosecution, and resolution of sexual harassment cases in the government.
In addition, the policy is aimed at providing a safe and inclusive workplace for civil servants.
The CSC also marked a number of milestones for the provision of work-life balance through the adoption of flexible working hours and expansion of leave privileges for both men and women, he said.
"Along with being a gender-responsive human resources institution, ang goal po natin (Our goal) is to ensure non-discrimination and to provide equal opportunities for all," Nograles said.
Gender mainstreaming in the ASEAN region
In the meantime, Nograles also led the call for member-states of the Association of Southeast Asian Nations (ASEAN) to work together toward achieving gender equality and greater inclusivity in the region.
"May we all stand united toward ensuring an integrated, proactive and gender responsive environment, as we start in our own respective organizations, moving outwards to the ASEAN Region," Nograles said in his opening remarks at the "Strengthening the Institutional Building Blocks for Implementing the ASEAN Gender Mainstreaming Strategic Framework: Support to the ASEAN Cooperation on Civil Service Matters (ACCSM)" forum.
The March 28 and 29 event was organized by the CSC through the Civil Service Institute, and sponsored by the ASEAN-USAID Partnership for Regional Optimization within the Political-Security and Socio-Cultural Communities.
It is was held at Belmont Hotel Manila in Pasay City and streamed online via Zoom, with attendees from the ACCSM and the ASEAN Committee on Women from Brunei Darussalam, Cambodia, Indonesia, Lao PDR, Malaysia, Myanmar, Philippines, Thailand, and Vietnam, together with Timor-Leste.
The event was aimed at bringing together the knowledge, inputs and experiences of participants toward producing an Enhanced Gender Mainstreaming Toolkit that is responsive to GAD and Gender Equality, Disability, and Social Inclusion concerns.
Nograles pointed out that, as prescribed in the ASEAN Socio-cultural Community Blueprint 2025, ASEAN member states are committed to develop regional strategies and enhance institutional capacity for gender mainstreaming in ASEAN policies, programs and budgets across pillars and sectors; as well as to support member initiatives in strengthening national gender and age-disaggregated databases and analyses, including poverty and equity, and establish a reliable regional database for key sectors to support ASEAN policies and programs.
"We can only be successful in fulfilling these commitments if we are dedicated and transparent to admit what's lacking in our existing policies and systems, acknowledge what really needs to be done and to get rid of, and bravely move forward with concrete strategic plans that are inclusive, responsive, and fair," Nograles said.
CSC Commissioner Ryan Alvin Acosta gave the overview of what will transpire during the two-day event; while Addilyn Chams-Eddine of the USAID ASEAN Office in Jakarta delivered a keynote message, where she shared areas of cooperation between the ASEAN and US government for equality and women's empowerment objectives over the past decade.
From the ASEAN Secretariat, Jacel Paguio, senior officer of the Poverty Eradication and Gender Division; and Felicia Clarissa, officer of Labour and Civil Service Division, discussed the gender mainstreaming initiatives being done at the regional level.
Meanwhile, CSC Assistant Commissioner Victoria Esber gave an overview of the PRIME HRM, or Program to Institutionalize Meritocracy and Excellence in Human Resource Management, where she emphasized the need to use a gender lens in the core HRM areas of recruitment, selection and placement, rewards and recognition, performance management, and learning and development.
During the second half of the program, country delegates shared their best practices and programs on gender mainstreaming in the public sector. (With a report from Jose Cielito M. Reganit/PNA)