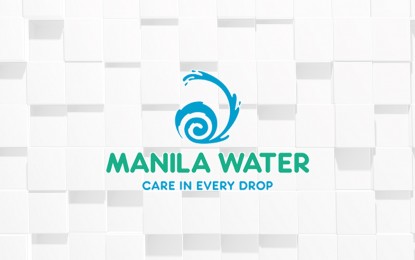 ANTIPOLO CITY – Manila Water on Tuesday assured its customers in Rizal province that their supply of water will remain uninterrupted during the Holy Week despite the anticipated influx of pilgrims visiting various churches and shrines in the province.
The company also announced a series of measures to ensure that water can be supplied to customers throughout its expansive service area during the summer months when demand is higher and supply is lower.
In an interview, Manila Water spokesperson Jeric Sevilla said the company is currently maximizing the volume of water being drawn from its Cardona water treatment plant, which is expected to deliver an additional 110 million liters of water per day.
The water utility has also put into operation its Marikina potable water treatment plant, which can supply between 15 to 20 million liters of water daily, and its Wawa-Calawis water supply system in Antipolo which can deliver up to 20 million liters daily.
It is harnessing groundwater by drawing from deep wells, which is expected to add another 100 million liters per day.
Sevilla said the water firm has been "preparing year-round its contingency plan for summer."
Preparations are also underway for "the impending El Niño, which may start middle of this year."
These preparations include the commissioning of the first phase of its East Bay project, which can provide at least 50 million liters per day.
The water drawn from this project will supply the towns of Baras, Binangonan, Cardona, Jalajala and Morong, the company said.
Manila Water supplies running water to Rizal and parts of Laguna and Batangas, in addition to the whole expanse of Metro Manila's East Zone.
In Rizal, the company serves over 413,000 water service connections providing water to an estimated 2.8 million individuals, said Sevilla. (PNA)