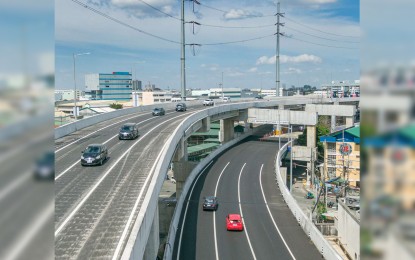 MANILA – San Miguel Corporation's (SMC) infrastructure unit on Tuesday made all necessary preparations in anticipation of heavy traffic volume this week at all its expressways, as Filipinos head out to the provinces for the traditional observance of Holy Week.
Starting Monday, SMC Infrastructure increased its manpower deployment at all its tollways to meet the expected holiday exodus and help ensure more efficient and safe travels for motorists.
Mobile patrol units have been deployed at strategic locations while more ambulant tellers will be positioned at major toll plazas to assist toll collection personnel to speed up the flow of vehicles heading out of Metro Manila to northern and southern provinces.
"Our operations teams are prepared for the rush of our 'kababayans' (countrymen) leaving Metro Manila to spend the upcoming holidays with their loved ones in the provinces. We've made the necessary adjustments in our manpower deployment to ensure that traffic will flow smoothly along our carriageways and speed up the scanning of Autosweep tags and cards at exits," SMC president and chief executive officer Ramon S. Ang said in a statement Tuesday.
Ang encouraged motorists to ensure their Autosweep radio-frequency identification (RFID) accounts have sufficient load and to have their cards ready in their vehicles to avoid any delays.
He said the company has suspended all roadworks and activities that might disrupt the flow of traffic at expressways starting noon of April 3 until 10 p.m. on April 10.
These are the South Luzon Expressway (SLEX), Southern Tagalog Arterial Road (STAR), the Skyway System, Ninoy Aquino International Airport (NAIA) Expressway and the Tarlac-Pangasinan-La Union Expressway (TPLEX).
Ang said SMC Infrastructure has also coordinated with authorities, such as the police and the various local government units, on the implementation of traffic management plans.
"To our motorists, we ask for your patience and understanding, as we all try to get to our destinations safely this Holy Week. Kindly anticipate heavy traffic and plan your trips well. Also, please make sure your vehicles are in good condition and are road-worthy, as common problems we see at expressways --blown out tires and overheating engines-- can also cause a significant amount of delay and inconvenience to other motorists," he said.
Apart from wearing seatbelts and maintaining a safe breaking distance, Ang reminded motorists to also adhere to speed limits along expressways. (PR)