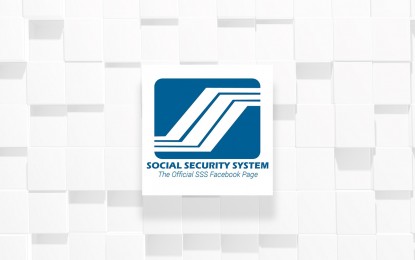 MANILA – The Social Security System (SSS) released pension loans that reached PHP5.95 billion in 2022.
In a statement on Tuesday, SSS president and chief executive officer Rolando Ledesma Macasaet said the amount is the highest annual disbursement for the Pension Loan Program (PLP) since it started in 2018.
He said pension loan releases in 2022 almost doubled the PHP3.08 billion recorded in 2021.
"From January to December 2022, the SSS has disbursed a monthly average of PHP495.77 million pension loans benefitting 10,660 retiree-pensioners, which is 93 percent higher than its corresponding monthly average in 2021 of PHP 257.01 million to 5,753 retiree-pensioners," Macasaet said.
The SSS assists retiree-pensioners for their short-term and immediate financial needs to prevent them from becoming victims of private lending institutions that charge high interest rates and require them to surrender their automated teller machine (ATM) cards as collateral, he added.
The number of PLP applicants increased after the national government eased up community quarantine restrictions nationwide.
The measure allowed retiree-pensioners to submit their pension loan applications in SSS branches.
"Our records show that a total of 127,920 retiree-pensioners availed from the PLP in 2022, which is 85 percent higher than the 69,036 retiree-pensioners who availed of the program in 2021," Macasaet said.
Luzon recorded the highest number of PLP applicants with 30,158 retiree-pensioners amounting to nearly PHP1.39 billion in pension loans.
It is followed by the National Capital Region with 28,239 borrowers amounting to PHP1.43 billion; Visayas with 17,038 loan applicants amounting to PHP740 million; and Mindanao with 12,917 borrowers amounting to PHP590 million.
Meanwhile, online application through My.SSS portal had 39,568 loan applicants amounting to PHP1.80 billion.
The PLP applications through its online portal My.SSS also increased by 963 percent in 2022 from the 3,721 applications approved in 2021.
"Once approved, the loan proceeds are directly credited to their disbursement accounts within five working days," Macasaet said.
The SSS launched PLP to assist its retiree-pensioners in their immediate financial needs by offering a loan program with a low-interest rate of 10 percent per annum.
It also offers flexible installment payment terms ranging from six to 24 months. "We also ensure that the pensioners will still have a net take-home pension of at least 47.25 percent of their monthly pensions," he said.
"Qualified retiree-pensioners can avail themselves of a loan equivalent to three, six, nine, or 12 times their basic monthly pension plus the PHP1,000 additional benefit granted in 2017, but not exceeding PHP200,000." (PNA)