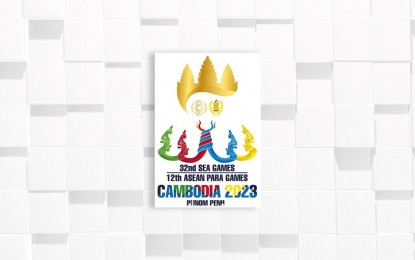 MANILA – The Philippine women's football team finds itself in an early showdown against Vietnam in the Southeast Asian Games following the group draw on Wednesday in Phnom Penh.
Both the Filipinas and the Vietnamese booters, who are both heading to the FIFA Women's World Cup this July, will headline Group A along with Myanmar, Malaysia and Indonesia.
Both Vietnam and the Philippines figured out in two semifinal showdowns last year, each resulting in setups for their championship glories.
First, Vietnam eliminated the Filipinas in the SEA Games tournament in Hanoi en route to eventually winning it all.
The Filipinas, however, got back at Vietnam after ousting them in the AFF Women's Championship semis at the Rizal Memorial Stadium here, and the former also walked away with the gold eventually.
Meanwhile, Thailand was grouped with host country Cambodia, Singapore and Laos in Group B, which could arguably be the "group of hope."
Aside from Thailand, which is expected to top Group B, only Laos has made it to the semis among the group, making two straight Final 4 appearances in 2007 and 2009 only to miss out on a medal.
Singapore and Cambodia, however, get an outright shot at making their first-ever semifinal appearance.
Meanwhile, the Under-22 Azkals end up in a relatively lighter group stage schedule after they join Cambodia, Indonesia, Myanmar and Timor Leste in Group A of the men's football event.
The core of the Azkals Development Team is expected to be called up for national team duties in the SEA Games even as the team gets to recruit two members of the Azkals' first team as well.
Group B consists of Vietnam, Thailand, Malaysia, Singapore and Laos.
The top two teams from each group will qualify for the crossover semifinals with the winners heading to the final--plus an assured silver--and the losing sides battling for the bronze.
The SEA Games football events will kick off on April 29, a full week before the formal opening ceremonies on May 5. (PNA)