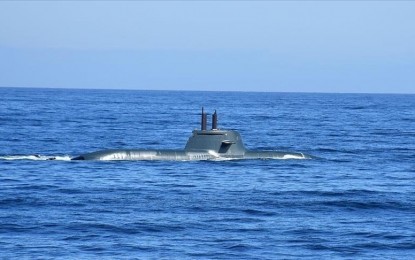 ISTANBUL – The US Navy said Saturday it had deployed a nuclear-powered submarine equipped with missiles to the Middle East region.
In a statement, US Navy spokesman Timothy Hawkins said submarine Florida entered the area on Thursday and began crossing the Suez Canal.
"It is capable of carrying up to 154 Tomahawk land-attack cruise missiles," Hawkins said.
The submarine is "deployed to US Fifth Fleet to help ensure regional maritime security and stability," the statement said.
Bahrain is the headquarters of the US Fifth Fleet, whose operations include the Gulf region, the Gulf of Oman, the Arabian Sea, the Gulf of Aden, the Red Sea, and parts of the Indian Ocean. It is stationed in the Juffair area, east of the Bahraini capital, Manama.
Securing the Gulf region, through whose waters nearly half of the world's oil supplies pass, is one of the tasks of the US Fifth Fleet. (Anadolu)