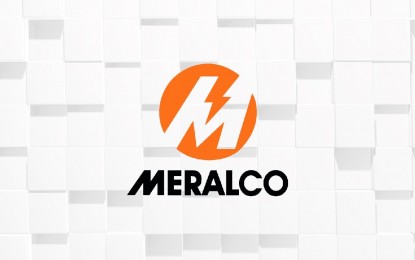 MANILA – The Manila Electric Company (Meralco) announced on Tuesday it reduced electricity rates for April due to the decrease in generation charges.
In a statement, the distribution utility said power rates declined by PHP0.1180 per kilowatt hour (kWh), bringing down electricity charges to PHP11.3168 per kWh from PHP11.4348 per kWh in March.
"For residential customers consuming 200 kWh, the adjustment is equivalent to a decrease of around PHP24 in their total electricity bill," it said.
Meralco said power sourced from the Wholesale Electricity Spot Market (WESM) was lower by PHP1.0462 per kWh due to better supply situation in Luzon, while charges from power supply agreements (PSAs) also declined by PHP0.0741 per kWh amid peso appreciation and excess energy deliveries in power plants as well as the return to operation of the Malampaya gas field following its 15-day maintenance shutdown last month.
Charges from independent power producers (IPPs) went up by PHP0.6710 due to the implementation of the first installment of deferred generation costs.
On the other hand, other charges also registered a net reduction for April.
Meanwhile, Meralco said it has endorsed to the Energy Regulatory Commission (ERC) the official list of beneficiaries of the lifeline discount last April 4.
"Such households will be entitled to the lifeline discount if their consumption meets with lifeline consumption threshold set by the ERC. For the Meralco service area, this threshold is at 100 kWh," it said. (PNA)