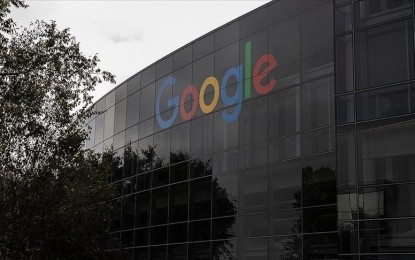 ANKARA – The South Korean antitrust regulator has decided to fine Google and its regional subsidiaries 42.1 billion won (USD31.8 million) for "unfair business practices" aimed at consolidating its dominance in the Korean mobile gaming app market, local media said on Tuesday.
According to the Fair Trade Commission, the global tech giant banned South Korean mobile game companies under a shady agreement between 2016 and 2018 from releasing their content on One Store, the country's major homegrown app market, Yonhap News Agency reported.
"Google analyzed that the launch of a competitive and comprehensive app market, One Store, will have a major impact on its sales in South Korea," the agency said, citing the commission statement.
The commission said under the agreement, Google asked South Korean companies to only release their content on Google Play, which helped the global tech giant solidify its market dominance.
"By blocking the release of games on One Store, Google has hindered innovation and consumer benefits in the app market and mobile gaming sector," it added.
However, Google said in a statement that they have carefully reviewed the decision and did not agree with the commission.
"We compete vigorously with other app markets and are proud of the benefits we deliver to developers, including the gaming industry and everyday users, through Google Play. Google makes substantial investments in the success of developers, and we respectfully disagree with the KFTC's conclusions," the news agency said, citing a Google statement. (Anadolu)