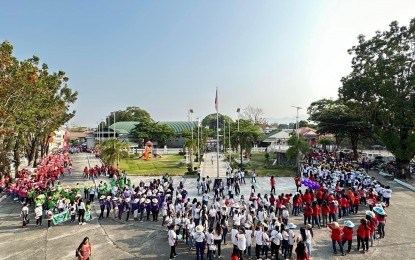 LAOAG CITY – A town in the easternmost part of Ilocos Norte province has banned loitering in public places half-naked or without upper garments.
Municipal Ordinance 2023-668, signed by Solsona Mayor Joseph De Lara, prohibits individuals from roaming around topless in public places such as the streets, parks, plazas, market, and public utility vehicles where "decency and self-respect is a must."
"First impressions last hence the need to observe proper decorum as well as decency in all facets of life," said De Lara in the anti-topless ordinance sponsored by town councilor Lourdines Dela Cruz.
Except for those performing religious rites and ceremonies, indigenous peoples wearing customary or ethnic dress, and people in swimming pools, resorts, rivers, and creeks, or in cases of medical emergencies and other cases where the non-wearing of upper garments is indispensable, anyone found violating the anti-topless ordinance will be fined from PHP500 to PHP2,500 on the first, second, third and succeeding offenses or imprisoned for not more than 30 days or its equivalent community service.
For the safety of visitors, the local government unit of Solsona also requires visitors to register and pay for an environment fee for the upkeep of the Solsona viewdeck.
As an emerging tourist destination still recovering from the pandemic, Solsona boasts of its river resorts and scenic natural resources to lure visitors to the area.
Over the long weekend, hundreds of visitors and mountaineers drove up the top of the Solsona-Apayao road linking Ilocos Norte to its neighboring Apayao province, with the view deck offering a picturesque sight of flora and fauna, amid a sea of clouds.
The misty cold wind that welcomes visitors is akin to that in Baguio, the country's summer capital, in the earlier times when it was less dense and had no traffic congestion. (PNA)