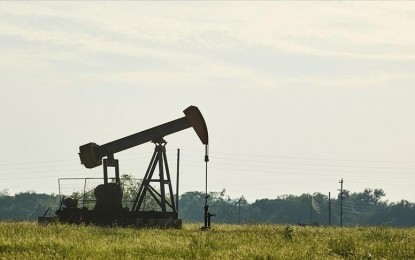 ANKARA – Oil prices rose on Wednesday due to bullish market sentiment after an optimistic International Monetary Fund (IMF) forecast of targeted global inflation rates, as well as a recovery in Chinese demand.
International benchmark Brent crude traded at USD85.80 per barrel at 9.54 a.m. local time (0654 GMT), a 0.22 percent increase from the closing price of USD85.61 a barrel in the previous trading session.
At the same time, American benchmark West Texas Intermediate (WTI) traded at USD81.67 per barrel, a 0.17 percent rise after the previous session closed at USD81.53 a barrel.
Optimistic IMF forecasts in its World Economic Outlook report titled, A Rocky Recovery, in which it said the global economic recovery endures although the road to recovery is getting rocky," supported bullish market sentiment.
Separately, the IMF said that China's economy is rapidly reopening, with supply chain disruptions easing in the world's largest economy.
Furthermore, it said disruptions to energy and food markets globally caused by the Russian-Ukraine war are receding, and "the massive and synchronized tightening of monetary policy by most central banks should start to bear fruit, with inflation moving back towards targets."
Limiting price upticks, the American Petroleum Institute (API) announced late Tuesday its estimate of a rise of over 377,000 barrels in US crude oil inventories, relative to the market expectation of a 1.3-million barrel fall.
A strong increase in inventory implies a fall in crude demand in the US, assuaging market concerns over falling demand.
The US Energy Information Administration's (EIA) data on oil stocks will be announced later on Wednesday, and if the increase in stock levels is confirmed, prices are expected to decline. (Anadolu)