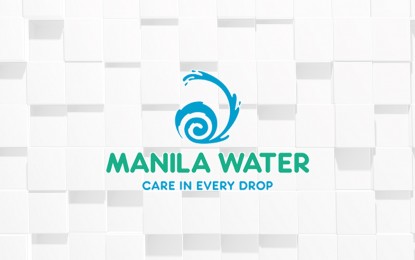 MANILA – Manila Water Company spent PHP20.6 billion on capital investments in 2022, up by almost PHP7 billion from the previous year, to meet both its water supply and sewerage service obligations.
"After all, it has always been our utmost commitment to provide safe, reliable and affordable water supply to more than seven million people in the East. This covers more than 1.3 million households and with over 5,000 kilometers of network pipelines," company president and chief executive officer JV Emmanuel de Dios said in a statement Thursday.
For wastewater, de Dios said they have invested nearly PHP40 billion in capital expenditures in over 20 years, and will ramp up investments in the next few years.
He said wastewater coverage in the East Zone is now over 30 percent of population served, with nearly 400 kilometers of laid sewer network, allowing the company to serve over 2 million Filipinos.
"This is a significant increase from only three percent coverage when we took over operations from MWSS in 1997. These milestones would not have been possible without MWSS' (Metropolitan Waterworks and Sewerage System) support and guidance," he added.
The water company's significant investments in creating alternative water sources include the Calawis water supply system and the East Bay Ph1 water supply system initiatives.
The two-system initiatives can add 80 million liters of water per day (MLD) and 50 MLD more capacity, respectively.
The Marikina portable water treatment plant, other deep wells, and other possible contingency and augmentation measures will be further ramped up as a result.
With the peak water demand during the summer and the impending El Niño, these initiatives were given the utmost importance as these reduce dependence on the current water supplies, Angat, La Mesa and Cardona treatment plant (Laguna Lake).
The company is also preparing the reliability lines through the Novaliches-Balara aqueduct 4 and the Angat Water Transmission Improvement Project Tunnel 5 projects to evaluate and fix the existing aqueducts.
It is currently constructing three sewerage treatment plants and sewer networks to serve portions of Mandaluyong City, San Juan City, Quezon City, Antipolo City, San Mateo and Rodriguez in Rizal province, the San Mateo-Rodriguez sewerage system, the Hinulugang Taktak Sewerage System Project, the Mandaluyong West Sewerage System, and the North and South Pasig Sewerage Systems. (with reports from Perfecto Raymundo Jr., PNA)