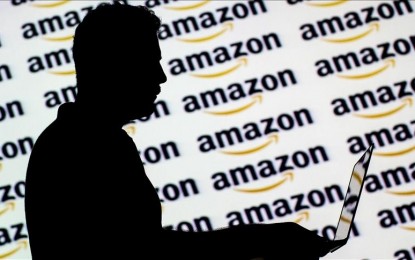 ISTANBUL – American technology and e-commerce firm Amazon on Thursday announced new tools for building with generative artificial intelligence (AI) on its cloud computing platform, Amazon Web Services (AWS).
"Just recently, generative AI applications like ChatGPT have captured widespread attention and imagination," the company said in a statement.
"We are truly at an exciting inflection point in the widespread adoption of ML (machine learning), and we believe most customer experiences and applications will be reinvented with generative AI," it added.
Amazon said AI and ML have been a focus for the company for over 20 years, while many of the capabilities that customers use with Amazon are driven by ML.
"Our e-commerce recommendations engine is driven by ML; the paths that optimize robotic picking routes in our fulfillment centers are driven by ML; and our supply chain, forecasting, and capacity planning are informed by ML," it said.
One of the new tools, called Amazon Bedrock, will help customers to build and scale generative AI-based applications using foundation models.
The other tool, named Titan, can accomplish tasks such as summarization, text generation, creating blog posts, and information extraction.
US-based tech majors, such as Google and Microsoft, have also been offering developers large language models. (Anadolu)