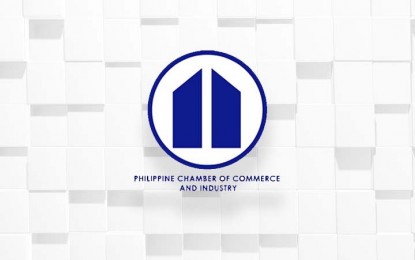 MANILA – The Philippine Chamber of Commerce and Industry (PCCI) has urged businesses from the Czechia Republic to look into more opportunities in the country.
At the Czech Industry forum in Makati City Monday, PCCI president George Barcelon said economic ties between the Philippines and Czechia could be further expanded by exploring business opportunities in various sectors.
"There are various opportunities for us to continue building on this momentum. To expand two-way trade, we can explore various sectors such as agriculture, manufacturing, transportation, construction, mining, and renewable energy, among other sectors," he said.
Barcelon said these sectors will help the two countries continue to emerge from the adverse impacts of the coronavirus disease 2019 (Covid-19) pandemic.
In 2021, bilateral trade between the two countries stood at USD700 million.
Around USD500 million of Philippine exports to Czechia were machines, including integrated circuits, electrical equipment, transformers and other products that are treated with zero duty under the European Union Generalised Scheme of Preferences Plus (GSP+).
The remaining USD200 million were the country's imports from the Czechia Republic, which majority is composed of imports in the arms and defense sector.
"By leveraging our respective strengths, I am certain that we can create a more mutually beneficial partnership but promotes innovation, investment, and job creation," Barcelon added.
Aside from boosting the bilateral trade, Barcelon also encouraged Czech businesses to invest in the Philippines as the government continues to implement policy reforms to improve the investment climate in the country.
"New measures to draw investments in our country include the Corporate Recovery and Tax Incentives for Enterprises (CREATE) law, which has lowered the country's corporate income tax to a level on par with our neighboring countries," he said.
Other legislations that aim to improve the business environment in the country include the amendments to the Foreign Investment Act, Public Service Act and the Retail Trade Liberalization Act.
"As we emerge from the challenges brought about by the Covid-19 pandemic, it is important that we remain consistent in pursuing new opportunities for trade and investment," Barcelon said. (PNA)