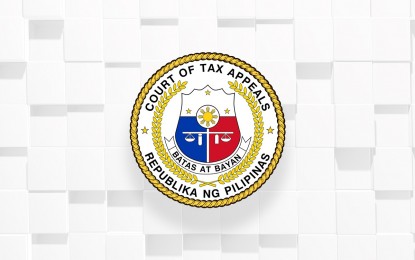 MANILA – The Court of Tax Appeals (CTA) has turned down the appeal filed by the local arm of transnational petroleum exploration giant Halliburton for a tax refund of PHP11 million.
The CTA en banc denied for lack of merit the petition of Halliburton Worldwide Ltd.'s Philippine branch and affirmed its earlier ruling for a tax credit of only PHP55,610.
The firm is among the 70 affiliates worldwide of Halliburton and is locally licensed to engage in oilfield services and allied activities.
In 2017, it filed an application for tax credit or refunds for supposedly excess and unutilized input value-added tax for 2015 with a total amount of PHP11.259 million arising from its dealings with renewable energy (RE) developers.
The CTA disallowed a refund of the entire amount after noting that it failed to present the pertinent documents of its transactions with RE developers.
The firm claimed that under Republic Act 9513, otherwise known as the Renewable Energy Act, only the Department of Energy Certificate of Registration is required for a refund.
It failed to present the required Board of Investments Certificate of Registration (BOI-COR) of its clients.
"The evidence (BOI-COR) petitioner seeks to present was not omitted due to fraud, accident, mistake or excusable negligence; nor may these documents be considered newly discovered evidence. Being so, such kind of evidence does not justify the grant of a new trial," the court said in its 16-page decision made public Monday. (PNA)