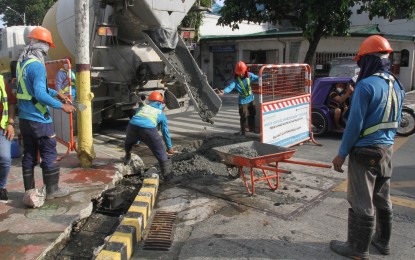 ANTIPOLO CITY – Manila Water announced that at least nine residential villages across four barangays in Antipolo City and Cainta town will be affected by an eight-hour long water service interruption beginning Wednesday evening, to allow maintenance crews to patch up a damaged main water line.
The water company said that communities to be affected are those located inside and around the sprawling Valley Golf & Country Club enclave, which stretches across two jurisdictions in Rizal province.
It was explained that a major water leak along Don Celso Tuazon Avenue is the reason for the needed repair.
In an interview, Manila Water spokesman Jeric Sevilla appealed for customers' patience, saying the scheduled work is "part of our regular maintenance and repair activities."
He added that water service in the area will be shut down starting at 10 p.m. on April 19 and will resume at around 6 a.m. the following morning.
To temporarily go waterless will be parts of Barangays Mambugan, Muntindilaw and Santa Cruz in Antipolo, and Barangay San Juan in Cainta.
Manila Water supplies running water to Rizal and parts of Laguna and Batangas, in addition to the whole expanse of Metro Manila's East Zone. (PNA)