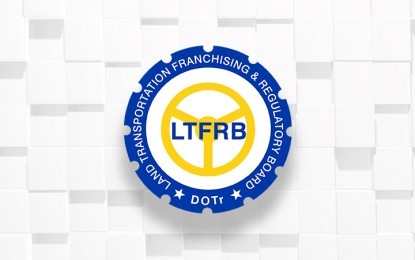 MANILA – The Land Transportation Franchising and Regulatory Board (LTFRB) has invited transport group Laban TNVS and other parties to a dialogue to air their concerns over the planned opening of 10,300 slots for transport network vehicle services (TNVS).
In a statement on Wednesday, LTFRB Chair Teofilo Guadiz III said his office is open to these groups and would welcome discussions over their projects.
"We have always believed that a truthful and sincere dialogue will help in the resolution of any issue, and we will always welcome that," Guadiz said.
This comes after Laban TNVS expressed opposition to the LTFRB's decision to open 10,300 additional TNVS slots in Metro Manila, including the Metro Manila Urban Transportation Integration Study Update and Capacity Enhancement Project (MUCEP) area.
In a press briefing, Laban TNVS accepted the LTFRB's invite for dialogue if other stakeholders are present such as TNVS companies like Grab and Joyride, other stakeholders, and the media.
It noted that their opposition to adding more slots stems from the existence of colorum or illegal TNVS drivers as well as pending TNVS applications that are yet to be approved.
Last week, Laban TNVS said the current supply of TNVS units is enough for the current demand of commuters, with many drivers complaining of lack of passengers.
It instead called for the extension of operating permits and reviewing the number of existing TNVS units. (PNA)