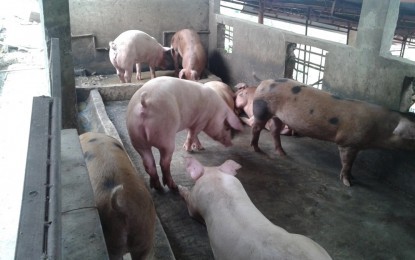 CEBU CITY – Governor Gwendolyn Garcia on Thursday reiterated her earlier stand that culling would not solve the spread of African swine fever (ASF), contrary to the Bureau of Animal Industry's (BAI) position in addressing the virus.
Garcia made the statement as she claimed that there were no massive deaths of pigs in the province despite the presence of ASF in 12 localities.
She also questioned the BAI findings that the first ASF detection was in Carcar City, which is known as home to Cebu's famous chicharon (pork cracklings) and lechon.
BAI declared the villages of Can-asujan, Guadalupe, and Poblacion 1 as the epicenter of ASF infection.
About 600 hogs from Barangay Guadalupe in Carcar City were listed for culling but Garcia's timely issuance of an executive order earlier this month stopped the depopulation procedure imposed by the agency.
BAI data said ASF was tested in the cities of Cebu, Mandaue, Lapu-Lapu, Talisay, Bogo, and Carcar and the towns of Minglanilla, San Fernando, Cordova, Liloan, Sibonga, and Tuburan.
She said the case in Cebu has proven that culling is not the only option for preventing the further spread of ASF.
"The Carcar City case proved that you do not have to kill, you do not have to cull, kay buhi man (they are still alive) after one week," Garcia said.
She filed criminal and administrative charges against five officials from BAI and the Department of Agriculture as she questioned their hasty declaration of an ASF infestation in the province even in the absence of conclusive laboratory data and in the culling of pigs. (PNA)