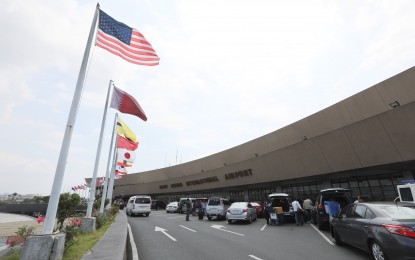 MANILA – An official of the Civil Aeronautics Board (CAB) on Thursday said international air travel would likely fully recover and reach the pre-pandemic levels by the first quarter of 2024.
CAB Executive Director Carmelo Arcilla, in a public briefing, said domestic travel has recovered, and that he is hoping that international air travel could catch up by the first quarter of next year.
Arcilla said the country had 8 million international tourists prior to the coronavirus pandemic.
"In 2022, we had 2.5 or 2.7 million which was beyond our expectations," he said.
In coordination with different government agencies, Arcilla said the country has been promoting Cebu and Clark, and has been urging airline companies to fly to local destinations with good airports and tourist destinations.
"Innovative airports are attractive to both the airlines and passengers. That is one of the keys to further boost domestic air travel," Arcilla said.
He added that the public should not hesitate to travel whether internationally or locally as this would increase consumer spending, thereby generating more jobs.
He also encouraged travelers to reach out to CAB's help desks located in airports should they have concerns.
Aside from help desks, Arcilla said the CAB has "very intense" information drive to make the public aware of their rights.
Hotlines and the CAB webpage can also be reached out, while the CAB's call center is ready to attend to the passengers during peak hours, he added.
"Book your flights and go to the airport early. You also need to be sure of the details of your online booking," he advised. (PNA)