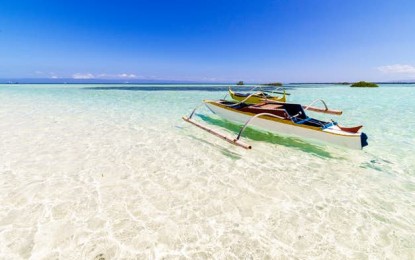 MANILA – The Maritime Industry Authority (MARINA) on Monday said the new Roll-on/Roll-off (RoRo) ferry service of a shipping firm would boost maritime tourism and provide more access to shipping services between the provinces of Cebu and Bohol as well as nearby areas.
In a news release issued Monday, Lite Shipping Corporation unveiled MV Lite Ferry Seven during an event in Tagbilaran City on April 22.
The new RoRo ferry has a capacity of 300 passengers, 18 ten-wheeler trucks and 10 cars.
The vessel, built in China and completed in 2022, features standard and tourist accommodations classed by RINA of Italy.
During the event, MARINA Administrator Hernani Fabia said the launch marks a major milestone in the city's continued growth as a tourist destination in Bohol.
"The MARINA, through the Maritime Industry Development Plan, is determined to build a strong foundation and create more catalysts for the development of maritime tourism in the Philippines," Fabia said in his speech.
With Lite Shipping Corporation's fleet expansion, MARINA granted pioneering status to MV Lite Ferry Seven in the Oslob, Cebu to Dapitan City and Dipolog City routes.
The shipping corporation's ferries operate in 32 destinations, bridging the provinces of Sorsogon, Samar, Northern Samar, Leyte, Southern Leyte, Cebu, Bohol, Negros Oriental, Negros Occidental, Siquijor, Surigao del Norte, Agusan del Norte, Misamis Oriental, Misamis Occidental, and Zamboanga del Norte as part of the Strong Republic Nautical Highway. (PR)