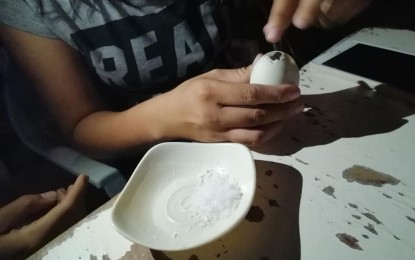 DUMAGUETE CITY – The Provincial Veterinary Office (PVO) in Negros Oriental is strengthening its monitoring of migratory birds and other fowls to prevent the entry of the Avian Influenza or bird flu in the province, an official said Monday.
This developed after Governor Jorge Carlo Reyes issued last week a new executive order detailing guidelines on the entry of all live wild and domestic birds and their by-products to the province from areas affected by bird flu.
PVO operations chief Ophelia Felisilda told the Philippine News Agency that Executive Order No. 24, series of 2023, signed on April 18, repealed a similar order issued by the late Governor Roel Degamo, and introduced new provisions amid reports of cases of the A1 AH5N1 that have affected species such as ducks, native chickens, game fowls, pet birds, and turkeys, among others.
"The PVO laboratory is currently conducting blood sample testing of chickens and other fowls, especially from high-risk areas in the province to ensure that the province is still free of Avian Influenza," she said in Cebuano.
Some of the high-risk areas usually visited by migratory birds are Bais City, Canlaon City, Ayungon, Manjuyod, and Siaton, she said.
So far, not a single bird flu case has been reported here.
Meanwhile, the PVO will be meeting on Tuesday with distributors and vendors of "balut" or fertilized egg embryo, either boiled or steamed, to discuss the latest guidance as mentioned in EO 24, Felisilda said.
Previously, the consignees were allowed to bring in uncooked "balut" from outside of the province, but this is no longer applicable, she said.
Felisilda said the provincial government has identified a "holding area" in Valencia town where the "balut" delivered to Negros Oriental will be brought and stored.
The consignees will then collect their respective shipments there and the vendors will have to cook the balut in the same facility, she added. (PNA)