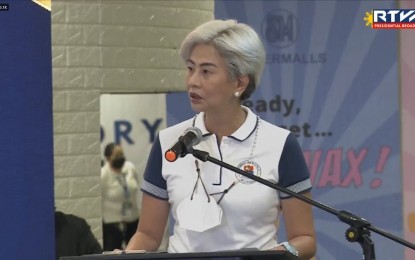 MANILA – The City of Manila is ready for the full implementation of the single ticketing system, which is set on May 2.
According to Mayor Honey Lacuna, they are prepared to implement the system next week.
With this, she directed Manila Traffic and Parking Bureau (MTPB) head Zenaida Viaje to ensure that the personnel are already familiar with the said system.
The Manila local chief executive added that the city council has enacted the necessary ordinance that will adopt standardized fines on the identified common traffic violations and another ordinance for traffic-related offenses not stated in the traffic code.
Manila is one of seven cities that will pilot test the new system since they already have an existing system for the project.
Metro Manila cities have adopted the single ticketing system through the establishment of the Metro Manila Traffic Code of 2023, which provides for a system of interconnectivity among government instrumentalities involved in the transport and traffic management in the metropolis with harmonized fines and penalties.
Under Metro Manila Development Authority (MMDA) Resolution No. 23-02, the single ticketing system will harmonize the existing national and local laws on traffic enforcement to establish effective transport and traffic management in the metropolis.
Lacuna said the new system is also expected to help address different procedures of apprehension, payment of fines, redemption of licenses and plates and uncoordinated implementation of traffic laws resulting in confusion of the driving public, loss of money and productive hours.
She added that the single ticketing system provides convenience for apprehended motorists since they can now pay for their traffic-related violations wherever or regardless of the city where they have been caught and issued tickets. (PNA)