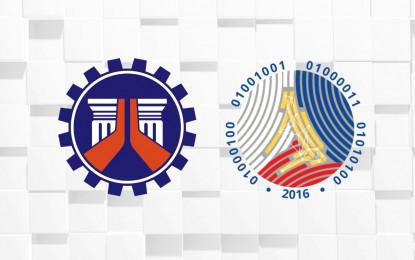 MANILA – The Department of Public Works and Highways (DPWH) and the Department of Information and Communications Technology (DICT) have formalized collaboration to ensure faster, more streamlined and convenient delivery of services to its stakeholders nationwide.
DPWH Secretary Manuel Bonoan and DICT Secretary Ivan John Uy signed the Memorandum of Understanding for E-Governance on April 25 at the Manila Marriott Hotel, according to a DPWH news release issued Thursday.
E-Governance is the cornerstone of the digitalization thrust of the administration of President Ferdinand R. Marcos Jr.
Bonoan welcomed the initiative of DICT in improving government efficiency through e-governance, noting that the DPWH will be able to among others, accept online payments for various services, such as purchase of bidding documents, testing fees, accreditation fees, permit application fees and other fees.
"By embracing digital transformation, we will be able to enhance the efficiency and effectiveness of our operations, while also making our services more accessible to the public" he said in his message.
Under the MOU, the existing applications and systems of the DPWH will be integrated with the DICT, with DICT guiding the DPWH on its processes to ensure the interoperability of their respective systems and applications.
In coordination with DPWH, the DICT will also study, evaluate and facilitate the development of additional applications and systems, if needed.
"The Covid-19 pandemic was an eye-opener as we realized the significance and benefits of harnessing digital technology to continue business operations without disrupting important government services that the general public depends on," Bonoan said.
"With an integrated approach in terms of ICT systems development and implementation, the time has indeed come for the Philippine government to transition to E-governance, and rest assured that DPWH will keep our commitments under this Memorandum of Understanding," he added.
Aside from DPWH, DICT has also signed separate MOUs for a digitally connected government with the Department of Social Welfare and Development, Department of Transportation, Anti-Red Tape Authority, Bureau of Internal Revenue, Bureau of the Treasury, Home Development Mutual Fund, National Printing Office, Council for Welfare of Children, Maritime Industry Authority, Philippine Commission on Women, Credit Information Corporation, and National Commission for Senior Citizens. (PNA)