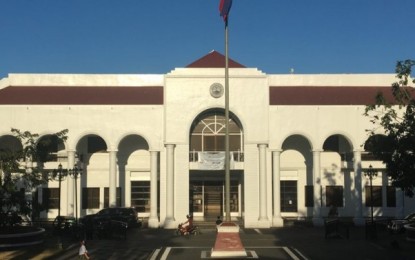 LEGAZPI CITY – The provincial government of Albay is bracing for the possible effects of the El Niño phenomenon after the weather bureau forecast it to develop in the July-August-September period with the possibility of persisting until 2024.
In an interview on Thursday, Albay Public Safety and Emergency Management Office (APSEMO) head Dr. Cedric D. Daep said they would call for a meeting next week to facilitate the appropriate response action and measures to cushion the effects of El Niño on agriculture, health, infrastructure, domestic water supplies and other sectors and to complement the response activities of the three cities and 15 municipalities in Albay.
"Next week we will have a meeting with the concerned offices. They will present their action plans, counter-measures and we will make necessary adjustments depending on the needs of the offices, the provincial health office (PHO) for the health impact, the provincial engineering office (PEO) for the infrastructure and domestic water supplies, the provincial agriculture office (PAO) for the agriculture and the provincial veterinary office (PVO) for the livestock," Daep said.
He also said that local government units (LGUs) in Albay should look out for the impact of El Niño and conduct monitoring, evaluation and inventory of possible vulnerable areas.
The LGUs, he added, must "identify the areas, monitor, assess, and prepare a contingency plan or measures to cushion the effect, especially for non-irrigated farms, upland, and shallow-rooted vegetable farm areas in the province."
Albay Governor Edcel Greco Lagman on Thursday issued an advisory to prepare the public and minimize the negative health effects of extreme heat in the province.
"To minimize exposure and stay cool, scheduled outdoor events and activities are advised to be conducted early in the day or late in the afternoon and resting between 10 a.m. until 3 p.m," the advisory read.
"Drink water even if you do not feel thirsty, and drink more if working outside. Wear appropriate clothing, use lightweight, loose-fitting materials and avoid dark and tight clothes. Use sunscreens and caps with side brims. Avoid sweetened, caffeinated, and alcoholic drinks which cause more water loss," it added.
Lagman said El Niño could cause heat-related illnesses, especially among the elderly or those with pre-existing conditions.
"If any signs and symptoms of heat-induced illness are experienced (cold, pale, and clammy skin, nausea or vomiting, muscle cramps, weakness, dizziness, headache, confusion or loss of consciousness immediately seek medical care or dial 0947-570-0332 - Albay emergency management services," the advisory added. (PNA)