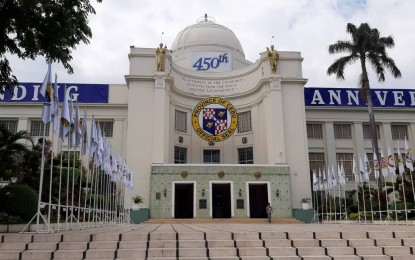 CEBU CITY – Cebu mayors and Provincial Board (PB) members who have religiously attended sessions of the Provincial Development Council (PDC) will be granted PHP2 million worth of mini-infrastructure projects for their constituents.
A total of 39 out of 50 mayors in 44 municipalities and six component cities, three vice mayors who represented their mayors in the meeting, as well as the seven PB members and Sangguniang Kabataan president, will receive the financial grant.
Gov. Gwendolyn Garcia said Friday all those who attended and stayed during the PDC meeting on Thursday will get the financial grant that they can use for a project of their choice.
Garcia said the PHP2 million grant was on top of another PHP1 million that she earlier committed to the PB members who also stayed with her during an inter-agency meeting on Wednesday.
"I usually award infrastructure grants to LGUs whose mayors showed cooperation by not leaving until all matters were taken up," the governor said.
According to her, this award system would not only allow the capitol to distribute funding assistance for small projects that would directly affect the lives of the constituents but also ensure that important agenda are adequately tackled during meetings.
Concerns in the field that need general attention, she said, can be swiftly addressed by the PDC when the meeting is duly represented.
Meanwhile, Vice Gov. Hilario Davide III and each of the 17 PB members on Thursday received a pickup truck as their service vehicle in a blessing and turnover ceremony at the Provincial Legislative Building.
The governor reminded the provincial legislators to use the vehicle in serving their constituencies in their respective districts. (PNA)