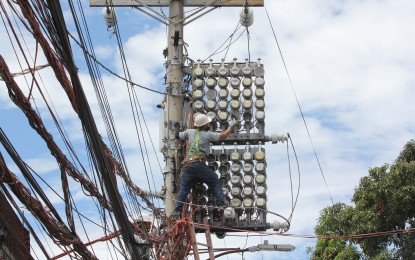 MANILA – The Court of Tax Appeals (CTA) turned down the petition filed by the Pasig City government seeking to collect local business taxes amounting to more than PHP1 billion from the Manila Electric Company (Meralco).
The CTA First Division denied for lack of merit the local government unit's (LGU) suit and affirmed the October 2020 decision of the Pasig Regional Trial Court, according to a 14-page ruling dated April 19 and made public Friday.
The tax court said the imposition of local business tax by the local government unit on the power firm in addition to local franchise tax "constitutes obnoxious double taxation."
"While respondent was granted a franchise by the national government to distribute electric power, no franchise of any nature has been granted to it by the City of Pasig," the court said.
In 2019, the Pasig City Treasurer sent a notice of assessment on Meralco to settle local business tax deficiencies for the years 2013 to 2018 amounting to PHP998,741,117, inclusive of surcharges and penalties.
In a second notice, the LGU assessed PHP1,004,785,471.37 inclusive of surcharges and penalties.
A final notice of assessment in 2019 reduced the amount to PHP826,944,047.
The power firm claimed the city did not issue a letter of authority in relation to the assessment made, in violation of its right to due process.
Meralco also said that there is no legal basis to impose local business taxes under its legislative franchise to distribute electricity to end-users. (PNA)