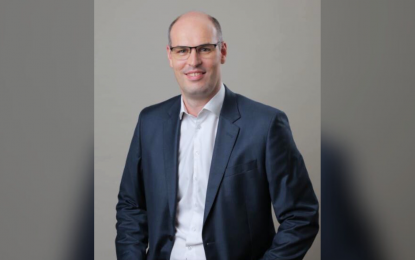 MANILA – The low insurance penetration rate in the Philippines, especially among the poor, along with the recovery of the economy, are among the opportunities that an official of EastWest Ageas consider as what will propel the business in the long run.
In an interview by the Philippine News Agency (PNA) on Friday, EastWest Ageas Insurance president and chief executive officer (CEO) Sjoerd Smeets said that with the lower level of financial literacy in the country compared to advanced economies, Filipinos are not keen on really getting insurance coverage.
This, he said, is the reason why the company, a joint venture between local bank EastWest Bank and Belgium-headquartered Ageas, has started its agency force to widen its reach.
Since starting the agency force in the second half of 2022, Smeets said they now have around 120 insurance agents and the aim is to increase the figure to close to 1,000 by end-2023.
He said Filipinos in general still prefer to talk to insurance agents to explain to them the value of life insurance, as proven by the below 3 percent insurance penetration in the country.
"Filipinos don't go themselves looking for insurance. They are more being approached and somehow convinced that life insurance is good for them," he said.
While some insurance firms tap millennials as agents to entice more people to have insurance coverage, Smeets said their current agents are older individuals who are in their 40s and 50s and have million dollar rank certifications from other companies.
Smeets said they aim to double their sales in two to three years from the current 257,000 clients, which are a combination of individuals and group memberships.
He said most of their clients are already in their 40s and up but said they also target the younger generations, most of whom are not focused on getting insurance coverage yet but are enjoying life first by spending on food and nicer places to live.
"People need to get to certain stages of their lives before insurance becomes their core priority," he added.
Smeets said they also plan to launch micro insurance and personal accident-related products to encourage more people to be covered.
He said they aim to increase the number of Filipinos from the lower salary bracket, citing that to date, most of those who have insurance are the wealthier individuals.
"Our intention is not to grow market share. Our aim is to protect more Filipinos," he said. (PNA)