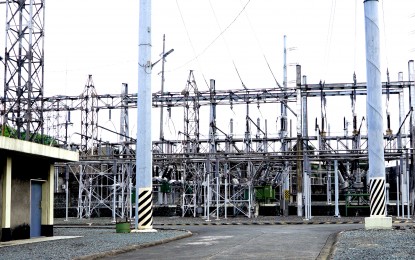 MANILA – President Ferdinand R. Marcos Jr. on Sunday assured that the national government would intervene to resolve the power outages in Negros and Panay Islands brought on by a problem in the distribution system.
In an interview with the media onboard Philippine Airlines Flight PR 001, Marcos said the national government would augment the power capacity of the distribution network in the islands.
"Ang nagkaka-problema ngayon are Negros and Panay Islands (The ones experiencing the problems right now are Negros and Panay Islands). The irony is Negros actually has a surplus of power supply. The reason na nagkaka-brownout is because sa distribution system sa high tension wire (The reason for the brownout is because of the high tension wire in the distribution system)… So that's what we will have to look into," he said.
"Kung hindi kaya ng mga gumagawa (If they can't do it), maybe the government na lang will be the one," he said.
Senator Raffy Tulfo also wants an in-depth investigation into the islands' rotational brownouts after noting that the National Grid Corporation of the Philippines (NGCP) and Central Negros Electric Cooperative (CENECO) are passing the blame on each other.
CENECO even said that all electric cooperatives in the islands issued a unified stand pointing to NGCP as the root of the problem, according to Tulfo.
In a statement, Tulfo said the probe aims to help prevent the outages from happening again, not only in Panay and Negros, but also in other parts of the country.
As for the power outage at Ninoy Aquino International Airport (NAIA) Terminal 3 on Monday morning, Marcos has instructed Department of Transportation Secretary Jaime Bautista to restore normal power operations at the terminal as soon as possible while providing assistance to affected passengers.
Power fluctuation occurred at the NAIA at about 1:05 a.m., causing delay in the landing of an airplane but was restored immediately and operations returned to normal, according to the Civil Aviation Authority of the Philippines.
Aside from addressing the power outages in the country, Marcos said the government is also trying to step up efforts to manage the country's water consumption in preparation for the looming dry spell or El Niño phenomenon.
"The power outages, well talagang it's a consequence of the weather at napaka-init (and it's so hot). We are now trying to control or trying to manage rather our water consumption, our power consumption because that's very closely related," he said.
Marcos recently signed an executive order creating a Water Management Office to help deal with the country's water crisis.
He said the government has ramped up its alert and warning systems to provide El Niño forecasts and impacts.
Malacañang earlier said the National Electrification Administration and Occidental Mindoro Consolidated Power Corporation have agreed to run the three power stations to help address another power crisis in Occidental Mindoro province.
The power stations in the Sablayan area which have a 5-megawatt (MW) capacity; Mamburao, Paluan, Sta. Cruz, and Abra de Ilog (MAPSA), 7 MW; and San Jose, Magsaysay, Rizal, Calitaan (SAMARICA), 20 MW, will be running 24 hours to provide electricity, Malacañang said. (PNA)