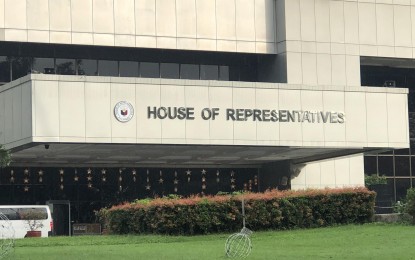 MANILA – CIBAC Party-list Rep. Bro. Eddie Villanueva on Tuesday expressed apprehension over the Department of Education's (DepEd) inclusion and promotion of gender fluidity, same-sex union, and same-sex marriage in its draft curriculum for Kindergarten to Grade 10 pupils.
"We are shocked to discover that the promotion of gender ideology, same-sex union, and same-sex marriage is slowly creeping under our noses into the very curriculum of our basic education! What is more worrying is the slant towards promoting and condoning such practices in the minds of our young students," Villanueva said in a statement.
"Not only is this anti-God but also clearly unconstitutional! Section 13, Article II of the Constitution mandates that the State shall promote the moral and spiritual well-being of our youth. I do not see that the introduction of these topics into our basic education curriculum is heading in the right direction."
DepEd has released its revised curriculum draft for Kindergarten to Grade 10 students through its Facebook page and has invited the public and interested stakeholders to review it and provide feedback until May 3.
In the proposed new curriculum under the subject Araling Panlipunan 10, among the topics included to be taught to the children are the different genders and the meaning and benefits of same-sex unions.
"Though this is still a draft and, hopefully, will still undergo revisions, it is just very disturbing that there are proponents of gender ideology inside DepEd that inject this advocacy into the education of our youth," Villanueva said. "I am calling all stakeholders to be more vigilant on this issue because this is a primordial concern that will shape the moral fiber of our youth."
He said they are planning to seek an inquiry on the matter. (PNA)