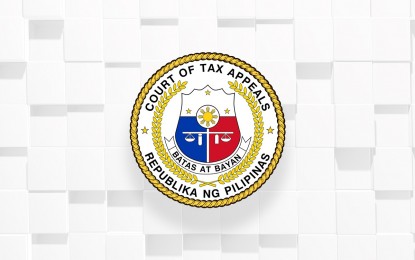 MANILA – The Court of Appeals (CTA) has granted a petition filed by a local petroleum firm questioning taxes imposed on its importation of alkylate, a component of petroleum products.
In its 43-page decision dated April 27 and made public Tuesday, the tax court's Special 2nd Division ruled in favor of Pilipinas Shell Petroleum Corp. in a suit it filed questioning taxes originally imposed on imports of the chemical from 2010 to 2012.
The tax court's ruling nullified Document M-059-2012 issued by the Bureau of Internal Revenue to the Bureau of Customs (BOC), which ordered the imposition of taxes on the alkylate importations.
The court reasoned that the document "should have complied with the requirement of prior notice, hearing and publication before applying the same to petitioner's importations."
It also added that aside from the fact that the document should have been published before going into effect, it should not have had retroactive effect on prior importations.
"As Document No. M-059-2012 was given retroactive application to petitioner's prejudice, the same likewise constituted a violation of its (taxpayer's) right to due process," the court said.
From 2010 to 2012, the Bureau of Internal Revenue (BIR) had issued 21 authorities to release imported goods (ATRIGs) to the Bureau of Customs for Shell's importations stating that alkylate was not subject to excise taxes.
However, in September 2011, the BIR 's ATRIGs contained an inserted colatilla stating that the tax assessments was "without prejudice to the collection of corresponding excise taxes."
On June 27, 2012, the Department of Energy issued a ruling that said alkylate is not a finished product but an intermediate product and is not subject to excise taxes.
Despite the DOE ruling, the BIR two days later issued Document M-059-2012, which said alkylate is subject to excise taxes.
In October 2012, the BIR sent a demand letter to the firm for the alleged deficiency excise taxes amounting PHP1.994 billion, prompting the firm to initiate the case.
While the case was pending, a demand letter was sent anew to Shell in October 2021 for the total amount of PHP3.491 billion. (PNA)