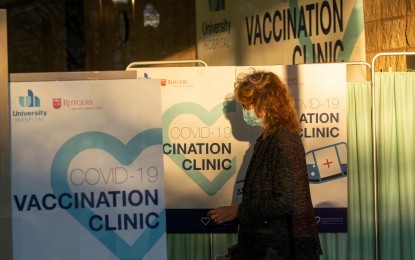 WASHINGTON – The United States will end its coronavirus disease 2019 (Covid-19) vaccination requirements for international travelers on May 11, when the coronavirus public health emergency ends, Reuters quoted the White House as saying on Monday.
In February, the US House of Representatives voted to lift the requirement that most foreign air travelers be vaccinated against Covid-19, one of the few remaining pandemic travel restrictions still in place.
The Biden administration last June dropped its requirement that people arriving in the US by air must test negative for Covid but kept in place Centers for Disease Control and Prevention (CDC) vaccination requirements for most foreign travelers.
The Homeland Security Department also said Monday, starting May 12 it would no longer require non-US travelers entering the United States via land ports of entry and ferries to be vaccinated against Covid-19 and provide proof of vaccination upon request.
The Biden administration's rules imposed in September 2021 requiring about 3.5 million federal employees and contractors to be vaccinated or face firing or disciplinary action have not been enforced for more than a year after a series of court rulings.
A federal appeals court in March upheld a decision blocking the enforcement of the employee vaccine requirement.
The White House told federal agencies in October 2022 not to enforce the contractor vaccine requirements even after a nationwide injunction was lifted.
The Health and Human Services Department said it would start the process to end vaccination requirements for Head Start educators and government-certified health care facilities. (WAM)