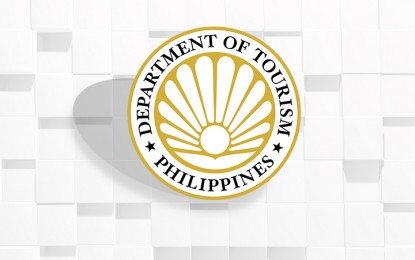 CALAPAN CITY, Oriental Mindoro – The Department of Tourism (DOT) has unveiled training opportunities for workers whose livelihoods were disrupted by a recent oil spill off the coast of Naujan town, which spread across at least nine other coastal municipalities in the province.
In an interview on Tuesday, Edwin Martin, chief of the DOT's Public Affairs and Communications Office, said "farm tourism" is an income-generating livelihood activity that can be done away from the ocean.
Martin, however, clarified that the training opportunity, titled "Farm Tourism: Urban Farming with a Filipino Brand of Service Excellence," is being offered not only to displaced fisherfolk but also to inland farmers.
"It (farm tourism) can be seen as an alternative livelihood that they (fisherfolk) can do while the oil clean-up is ongoing, but this can eventually open up new job opportunities beyond the waters," he added.
Martin described farm tourism as a hybrid between agriculture and the hospitality industry, wherein guests are given farm tours while being pampered in bed-and-breakfast establishments or pension houses located on the same property.
Meanwhile, DOT 4-B (Mimaropa) is piloting the farm tourism training course in the coastal town of Gloria, in partnership with the municipal government and the Agriculture Tourism Institute.
While the training program is making its debut in Gloria, it is scheduled to be brought to other oil spill-affected municipalities of Oriental Mindoro, he said. (PNA)