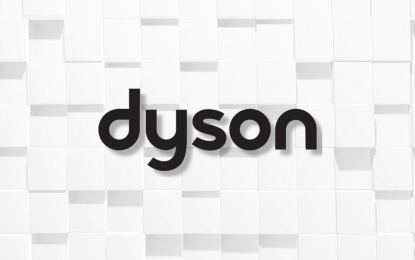 MANILA – Global technology firm Dyson announced on Wednesday that its software laboratory and research and development (R&D) center in the Philippines will start its operation by first half of next year.

In a statement, Dyson said its software and R&D hub inside the First Philippine Industrial Park in Sto. Tomas, Batangas costs £166 million, or around PHP11 billion.
It said the new Philippines Technology Centre will span the equivalent of 92 basketball courts and will house Dyson's R&D and advanced motor manufacturing capabilities under one roof.

"The new campus in Sto. Tomas, Batangas, is thought to be one of the largest investments, and most advanced technology manufacturing centers, in the country and underscores the growing importance of the Philippines in Dyson's global ambitions," it added.
Dyson Philippines Technology Centre's R&D teams will be focused on software, artificial intelligence, robotics, fluid dynamics and hardware electronics.

"These fields of expertise are critical for Dyson's high-performing products, from robotic technologies to air enhancement technologies, and beauty products, such as the Dyson Supersonic hair dryer, which are increasingly enabled by software, sensors and connectivity," the firm said.

In 2020, Dyson announced its expansion plans in Singapore, the Philippines, and the United Kingdom with a five-year investment amounting to £2.75 billion.

"Software, connectivity, AI, and proprietary new technology batteries will power the next generation of Dyson technology. Just like our long-term investments in pioneering digital electric motor technology, Dyson's next generation battery technology will drive a major revolution in the performance and sustainability of Dyson's machines," its founder Sir James Dyson said. (PNA)