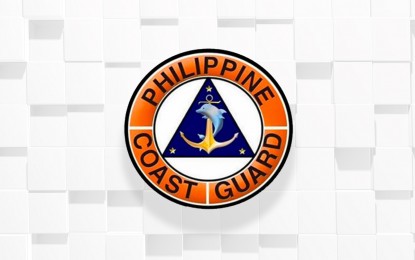 MANILA – The Philippine Coast Guard (PCG) on Wednesday thanked the country's allies in expressing their support for the Philippines' sovereignty at sea following run-ins with the China Coast Guard (CCG) and militia vessels during a seven-day patrol at the West Philippine Sea (WPS).
In a Laging Handa briefing, PCG Commodore Jay Tarriela, spokesperson for the West Philippine Sea (WPS), thanked the United States and Australia for their support, as well as the efforts of the Department of Foreign Affairs (DFA).
"Ang PCG din po ay ikinatutuwa 'no na ang ginagawa nating pagpapatrol dito sa WPS ay nakakakuha ng suporta (The PCG is happy that our patrols in the WPS are receiving support)," Tarriela said.
The recent patrols performed by PCG vessels from April 18 to 24, he said, are "routine patrols" inside the country's exclusive economic zone.
He slammed Beijing's claim that the CCG's 'dangerous maneuvers' near PCG vessels during the routine patrol were in response to 'provocative actions.'
"I think it's wrong to say that we provoked them -- as you can see from the videos that we publicized, vessels 4402 (BRP Malabrigo) and 4403 (BRP Malapascua) followed the rules and regulations on collision prevention," Tarriela said.
On April 23, BRP Malapascua and BRP Malabrigo were intercepted by CCG vessels 5201 and 4202 in the vicinity of Ayungin Shoal.
The CCG ships were reported to have exhibited "aggressive tactics," with CCG vessel 5201 carrying out dangerous maneuvers near BRP Malapascua at a distance of 50 yards.
"Ang CCG vessel na mas 'di hamak na mas malaki sa PCG vessel ang nagki-carry out ng mga dangerous maneuver (The CCG vessel that was much larger than PCG's ship carried out dangerous maneuvers). So, I think it is not correct to say that we are the ones who provoked the CCG," he said.
On the other hand, he said President Ferdinand R. Marcos' recent order to map fishing grounds within Philippine territories is still being coordinated with the DFA.
"We have yet to discuss and sit down with the DFA to finalize the instruction given by the President," he said.
Earlier, Marcos tasked the DFA and the PCG to create a map of the Philippines' fishing grounds in the WPS following the near-collision incident with the CCG.
He stressed that the priority is to ensure the fishing rights of Filipinos and has since raised the issue with the Chinese government. (PNA)