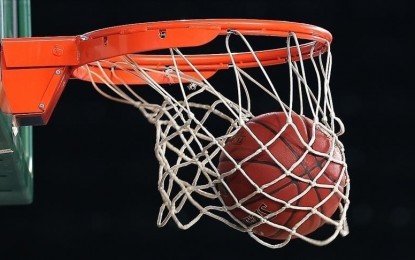 MANILA – The Philippine Basketball Association (PBA) has slapped hefty fines to 10 professional players for seeing action in unsanctioned games or "ligang labas".
The biggest of the penalties were handed to three of the players after they played in an exhibition game in Catmon, Cebu which became viral for the wrong reasons.
Magnolia's Jio Jalalon will have to pay PHP100,000 for his second offense, which means his fine is double the original fine of PHP50,000.
Meanwhile, the former "Extra Rice Inc." big man tandem of Rain Or Shine's Beau Belga and NLEX's JR Quiñahan were slapped with PHP70,000 fines each.
Aside from the PHP50,000 fine for playing in the ligang labas game alone, both Belga and Quiñahan were also fined an additional PHP20,000 each for instigating a brawl which made the game viral on the internet.
Jalalon was spared additional fines as he was not near the area where the commotion happened.
Last month, the Elasto Painters suspended Belga for six working days and fined 15 days worth of his salary for the brawl-marred game plus some more ligang labas appearances in Davao and Laguna provinces.
The Games and Amusements Board has also launched a probe into the heated ligang labas game and warned that the pro players who were there might risk having their licenses suspended or even revoked.
Two more ROS players, Rey Nambatac and Jhonard Clarito, were slapped with PHP50,000 fines each by the PBA for also playing in ligang labas.
The E-Painters earlier handed a two-day-salary fine on Nambatac for the said action.
San Miguel's Vic Manuel and Allyn Bulanadi, Converge's Alec Stockton and Barkley Eboña, and NorthPort's Arwind Santos were also fined PHP50,000 each for appearing in ligang labas action.
According to PBA rules, players who participate in unsanctioned games without permission from their mother clubs will be handed fines.
PBA commissioner Willie Marcial warned the players that stiffer penalties await them if they repeat their violations. (PNA)