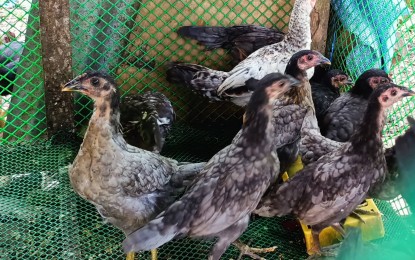 MANILA – A lawmaker on Thursday filed a resolution seeking a Senate inquiry to determine the appropriate government actions to prevent and control the possible outbreak of the avian influenza virus in the country.
"It is high time for the Senate to ensure that risk-based planning, strict prevention protocol, and proactive legislative action are in place to minimize public health risks and fundamentally, to accord our local poultry sector with the support and opportunity as active partners in development and nation building," Senator Francis Tolentino said in filing Senate Resolution 580.
Reports submitted by the Bureau of Animal Industry (BAI) showed that as of Feb. 9, nine regions remained affected by avian flu.
According to the BAI report submitted to the National Banner Program Committee on Poultry and Livestock on Feb. 14, more than 300,000 poultry mortalities have been recorded since the bird flu outbreak in 2022.
The World Organization for Animal Health earlier warned that the presence of avian flu "may restrict international trade in poultry meat that can heavily impact economies."
In May 2022, the A-H5 variant outbreak in wild birds and poultry was reported to have spread to 16 countries in Latin America and the Caribbean, the United States, and Canada, with the first human infection recorded in Ecuador in January 2023. This also led to the deaths of hundreds of sea lions and pelicans in Peru.
Tolentino said reports on the inventories of imported chicken in various commercial public wet markets in Metro Manila showed that they were sourced from Brazil, the US, Netherlands, or Canada with expiration dates ranging from 1 year to 2 years from the date of production; or have no labels on the date of production and distribution; or do not have a sticker from the National Meat Inspection Service.
"The sale of the said imported poultry meat brazenly violates the provisions of the law under Republic Act No. 7394, or the 'Consumer Act of the Philippines'... It fails to qualify with the Philippine National Standards on the Code of Hygienic Practice for the Sale of Fresh Agriculture and Fishery Products in Markets and Authorized Outlets," he said in his explanatory note.
He warned that the high inventory of imported poultry products amid the unabated importation of finished goods poses a "significant threat" to the immediate and long-term prospects of the local poultry sector in the county, and puts consumers at risk of the potential adverse effect of other transboundary diseases.
"There should be a clear and solid policy from authorities to avert and ward off any possible outbreak of transboundary animal diseases in the country due to the unabated importation of poultry products since it will ultimately lead to adverse public health effects and demise of the Philippine local poultry industry," Tolentino said. (PNA)