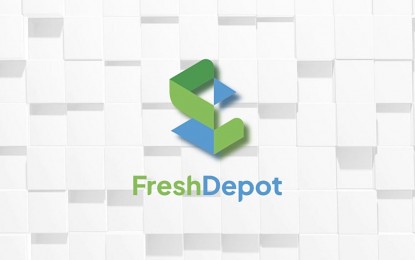 MANILA – The Aboitiz Group has launched its second pilot cold storage unit in a bid to reduce food wastage and enhance the food supply chain in the country.
In a disclosure to the Philippine Stock Exchange on Thursday, Aboitiz said the cold storage unit, which is located in Nueva Vizcaya Agricultural Terminal (NVAL), allows farmers and traders to efficiently store their surplus produce.
Aboitiz Group's Fresh Depot also seeks to establish a comprehensive database that the government can leverage to enhance their agricultural initiatives.
"Filipino farmers face so many challenges, it can be hard to know where to start. When we saw that cold storage technology could prevent around half of their crops from spoiling between harvest and consumption, this was an obvious answer," said Aboitiz Equity Ventures chief transformation officer Emilie Sydney-Smith.
"Getting paid for most, not half, of their production means that farmers will soon be able to invest in other products that can create a virtuous cycle in their prosperity. Digitally tracking the cold storage usage means we can also help the government understand how they can better support farmers," Sydney-Smith added.
NVAT is a major vegetable trading hub for farmers, traders and buyers from different parts of Luzon.
NVAT's 85.29 percent shares currently are owned by the private sectors and the remaining 14.71 percent shares are owned by the government.
NVAT general manager Gilbert Cumila said the cold storage facility will enable farmers and traders to preserve their fresh produce's quality before they are brought to the market.
"This will also open doors to digitize farm data. We are equally committed to make this project a success to help prepare the country's agricultural sector for the future," Cumila said.
Earlier this year, Aboitiz launched its first pilot cold storage unit in Benguet. (PNA)